M a r k e t N e w s
Tanzania - The Next Vast Sub-Saharan Energy Hub
Posted on : Monday , 7th October 2019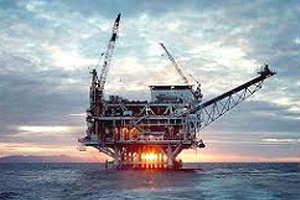 Across East Africa, Tanzania is strategically standing itself as the next Sub-Saharan powerhouse, with the potential to draw billions, revitalize its economy and aim to industrialize Tanzania.

The third Tanzania Oil and Gas Congress, went a step further to explore acute aspects within the extractives industry, such as sectorial collaboration for prosperous oil and gas projects, updates on Tanzania's projects and global market overviews and short-term demand and supply in Tanzania.

The congress brought forth strategic players from top-notch oil and gas industry spheres, which have been leveling the playing field for the past 48hours.

It goes without saying: Tanzania oil and gas landscape is yet to see vital potential investments and operational improvement on domestic utilization and exportation of natural gas as well as oil exploration.

In that context, Tanzania stands to draw potential investors and elongate standing advancement strategies, not only via the extractive industry but mirroring oil and gas benefits to develop other sustainable parameters of the economy: Agriculture and transport in particular Collaboration in oil and gas projects

According to Tanzania's Permanent Secretary, Ministry of Energy, Dr. Hamisi Mwinyimvua, inter-regional oil and gas projects do bear realistic future prospects, observed by Uganda, Tanzania, Zambia, and Uganda.

From Tanzania Zambia Pipeline (TAZAMA) to the game-changing- East African Crude Pipeline project (EACOP), vast amount of gas and oil stand to be generated at the same time, increase the employability landscape via forward and backward linkages, as Permanent Secretary go about mentioning the 10,000 potential jobs to be generated from EACOP project only. Further, Permanent Secretary guaranteed investors in the congress, of electricity stability in the coming years, whereby, Tanzania is striving to generate more than 2000MW by 2022 and sell surplus electricity to neighboring countries.
Source : www.nzafafr.com