M a r k e t N e w s
Kenya- European Investment Bank To Fund Two Solar Plants
Posted on : Tuesday , 13th February 2018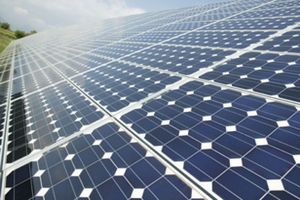 For the construction of two solar plants this year the European Investment Bank will offer a Sh7.5 billion loan, underlining the growing interest by global organizations in financing Kenyan green projects.
The €60 million (Sh7.5 billion) credit line would go to Eldosol Energy and Radiant Energy, which are owned by same developers and whose solar projects are located next to each other in Eldoret. The capacity of the two solar parks is of 40 megawatts each.
EIB East Africa head Catherine Collin said "The financing will be finalized soon, this year,"
Under Kenya's feed-in-tariff for solar power, the solar plants will be connected to the national power grid and the electricity will cost Sh12.36 per unit ($0.12).
The EIB records indicate construction of the two solar farms will cost Sh17.6 billion (€140 million).
This means the bank's Sh7.5 billion loans will cover only a fraction of the expenses, and the developers will raise the remaining Sh10.1 billion through other avenues, including equity.
Radiant and Eldosol are owned by the same shareholders, including Danish firm DI Frontier Markets, Selenkei Investment and Cedate Ltd.
The loan offer comes after the companies applied for the funding and were approved by the board of the European Investment Bank in 2016.
Currently, Strathmore University in Nairobi is the only institution that has connected its 0.6-megawatt solar power plant to the national grid.
Source : izmap