M a r k e t N e w s
Hilton to Develop 100 New Hotels in Africa
Posted on : Friday , 13th October 2017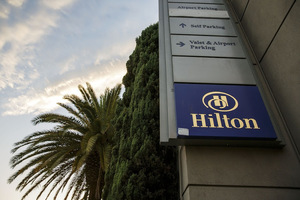 Hilton Hotels are in the process of rebranding Nairobi's Amber Hotel, with an overarching plan of opening 100 new hotels in Kenya with a Sh5.2 billion ($50 million) investment.
Hilton released a statement yesterday informing that the Gong Road Hotel is progressing well and is scheduled to open at the end of this year.
This new project will be named DoubleTree by Hilton.
Amber Hotels Owners will, however, retain control of their facilities but only under a new franchising agreement with Hilton.
Amber Hotel's facilities will also undergo change and will have to meet the International standards of Hilton according to the agreement.
Patrick Fitzgibbon, senior vice president for development in Africa said, "The model of converting existing hotels into Hilton branded properties has proved highly successful in a variety of markets and we expect to see great potential to convert hotels to Hilton brands through the initiative,"
Hilton Worldwide will also be taking over the 153-room Ubumwe Grande Hotel in Kigali in a similar agreement by the end of 2018. Hilton currently has 19 hotels in Sub-Saharan Africa but this will be the company's first project in Rwanda.
Hilton also has designs on opening a new hotel in Pinnacle Towers, which will soon be Africa's tallest building, once construction is complete.
The company also continues to advance with a 171-room hotel called Garden Inn, close to Jomo Kenyatta International Airport (JKIA). The Sh2.3 billion business will be operated by the hotelier under a management contract.
Kenya's hospitality sector also continues to prosper with another 13 hotels expected to open shop in the country over a five year period.
The country has also overseen multi-billion investments in the hospitality sector in the past five years, with the opening of such properties as Park Inn Radisson and the Lazizi hotel near the JKIA.
Source : Business News Africa